The most notable feature of today was picking up a temporary 5th Crew member at Riga airport, in the form of my cousin Julian who had bravely agreed to support the expedition for the weekend.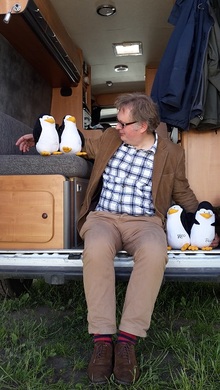 We established ourselves at Riga City campsite .This is on a former industrial site ,so not the most scenic camping but it's only 25 minutes' walk across the river Daugava to the heart of the Old Town.

We were able to wander the relatively compact centre and make plans as to what we wanted to see in more detail the next day,before adjourning to a Latvian brewhouse to sample a range of what turned out to be very good home-brewed ales.Julian renewed his acquaintance with a stag party that had been on the same plane out from London,all dressed in lederhosen apart from one in Bavarian drag-nothing like blaming another nationality for your drunken antics !We also saw several of a vehicle which must exist elsewhere,although I had not seen them myself before-pedal bars.The party of about ten sit facing inwards ,on a pedal vehicle ,to a drinks bar running down the middle ,and all pedal and drink at the same time,while a guide steers the vehicle round the streets.Other than this one group ,Riga was very peaceful ,remarkable for a Saturday night when it has a reputation as a bit of a drinking capital.Maybe the stag groups have moved on elsewhere now.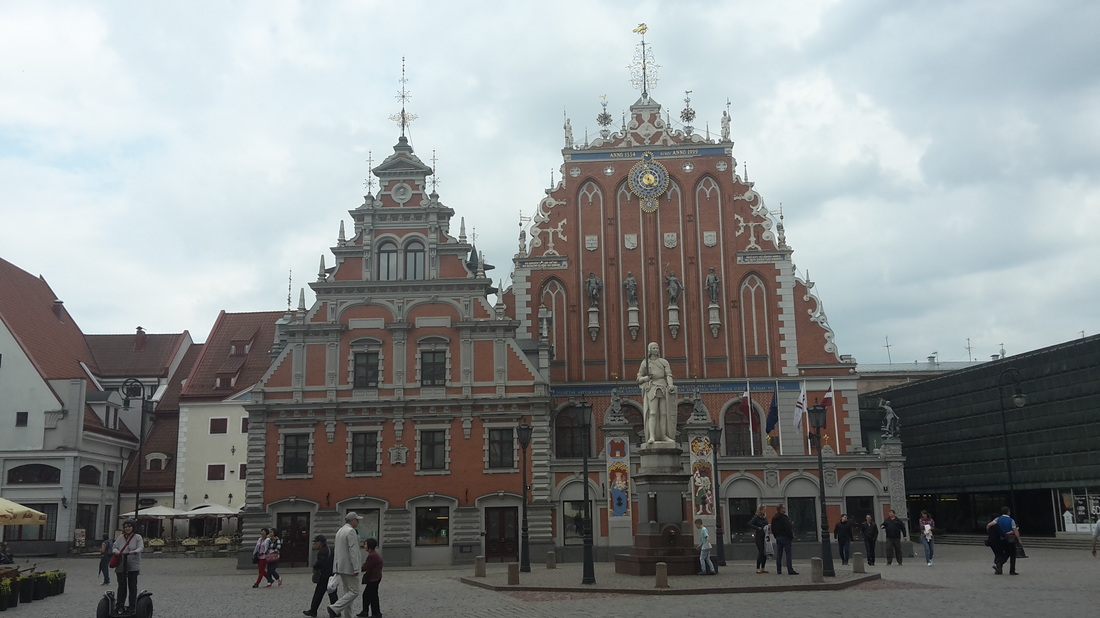 The House of the Blackheads.The original building was erected during the first third of the 14th century for the Brotherhood of Blackheads, a guild for unmarried German merchants in Riga.