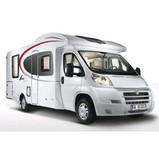 It seems that virtually anything is possible when doing a self-build camper conversion.The reason for doing your own conversion as opposed to buying a professionally coach-built campervan is that you can choose exactly what goes into it ,the layout ,and level of luxury,but the overall aim is to get this done more cheaply than it would cost to have done professionally,or if simply buying an off -the -peg vehicle.That is,unless the main aim of the exercise just is the exercising of DIY skills

The danger is that you risk getting carried away by the mass of equipment available for self-builders to install in their vans, and end up spending the same,or more,and expending a lot more time and energy ,than would have been the case when buying a ready made camper.There are online shops selling self build enthusiasts absolutely everything they could ever wish for.

So what level of tech to install?
An important element for me was to create a "stealth" van,i.e a van containing enough elements needed for reasonable comfort inside,while from the outside retaining the appearance of a basic white van so as not to attract attention when parked overnight in town streets and supermarket car parks.I wanted to avoid the many hatches and flaps,filler taps ,exit taps,vents and exhausts,double glazed obvious "camper" windows,and especially, swirly logos that you see on the sides of all commercially made and many self-build campers.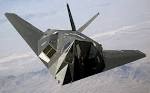 The van will have to be equipped to provide some comfort during city breaks or trips in the cooler months,and also provide facilities to survive with enough power and heat,without mains hook-up if free-camping a couple of days.But also to have hook-up facilities to enable generous power usage if on a campsite.

All camper vans need seats,and a bed;usually the one converts from the other.And cooking facilities:I wanted a kitchenette with gas hob,and kitchen sink,fridge and a microwave to add some versatility to the cooking (microwaveable ready meals,including frozen ones if the fridge has a freezer compartment, will provide a reasonable standard of cuisine!)

To ensure comfort while camping away from sites I want a separate washroom cubicle,with sink and shower,and featuring a cassette toilet for ease of emptying.For the kitchen sink i suppose you could just boil water in a kettle for washing ,up-but because of the shower/washroom I will need a proper water heater.

Finally I want some air heating as well ,to keep warm in cooler times of year.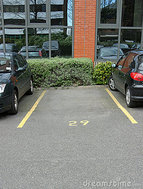 From my experience I would stress that it is really important to spend loads of time inside and underneath your empty van measuring,measuring and measuring again,while browsing all the kit available online,to check what will fit,while keeping enough space for the all important 6 foot bed/bench seat and table. Everything you choose needs its site planning extremely carefully,as gas or diesel heaters need exhaust vents,often through the floor of the van if you are aiming to avoid cutting big holes in the walls.Using gas means you need to think of your supply-freestanding disposable propane ?,or refillable "gaslow" LPG on board bottles,or an under-slung LPG tank?Fresh water tank on-board(less likely to freeze in really cold weather) or under-slung (a better centre of gravity,less precious space taken up inside the van,possible to get anti-freezing heater to winterize an under-slung tank if you are planning ski trips)Invariably,the first place you think of placing an item turns out to have a piece of chassis underneath just where you would plan to place a necessary drain or intake through the floor,or a piece of bulkhead just where you would need a vent through the wall

Your under-slung fresh and waste water tanks,and gas tank ,will add to your fuel tank,cabling ,chassis members and spare wheel under your van to create a whole host of "no-go" areas for drilling holes through the floor above ! All this needs very careful planning.